Изображение: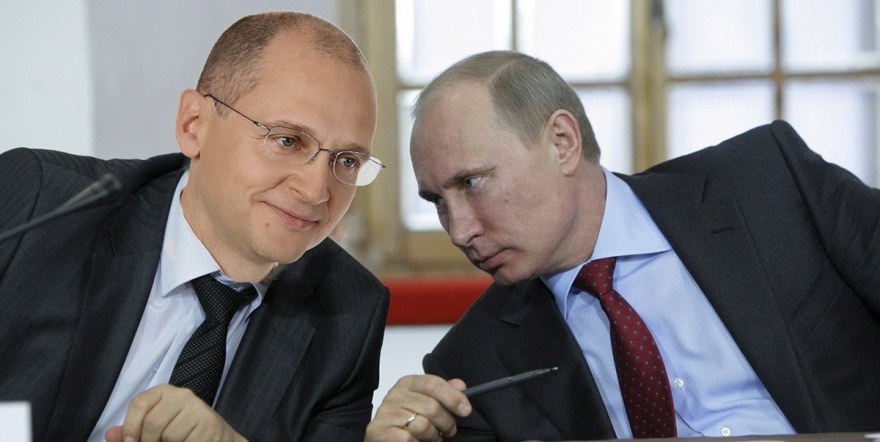 Pre-electoral "thaw" in Russia?
A shake-up of Russia's political elite, which began with the replacement of a number of regional governors, finally reached the federal level. Vladimir Vasilyev — head of the United Russia faction in the State Duma and former deputy head of the Ministry of Interior — was appointed acting governor of Dagestan (replacing outgoing Ramazan Abdulatipov).
At first sight, this move looks like a routine exercise of the Kremlin's tactic of appointing political heavy-weight outsiders to complex regions. This particular decision, however, was a surprise to many, particularly as rumours spread that the head of the National Guard, Victor Zolotov, and the head of Chechnya, Ramzan Kadyrov, have been promoting their own candidates for the post. The appointment of Vasilyev can be seen as a move by Vladimir Putin to balance against the influence of these other actors.
Vasilyev's gubernatorial appointment is part of a larger reshuffle. He has been replaced as head of United Russia's Duma faction by Sergey Neverov, vice-speaker of the lower chamber and presidium secretary of the General Council of United Russia. In turn, Neverov's place in the General Council was taken by ex-governor of Pskov region, Andrey Turchak.
The appointment of Turchak puts him in charge of the party's propaganda and electoral machine. Unlike his predecessor, he is not a protégé of Viacheslav Volodin, the incumbent speaker of the State Duma. He is, rather, a consensus figure, more convenient for the first deputy head of the Presidential Administration, Sergey Kirienko, who is responsible for the upcoming presidential election campaign in Russia.
Turchak will also simultaneously become a member of the Federation Council, the upper chamber of the Russian federal parliament — a body that is increasingly being used by the Kremlin to introduce legislative initiatives into the legislature without consulting Volodin.
Two of Volodin's protégés, the head and deputy head of United Russia's Executive Committee, have also been replaced.
Sergey Neverov's new position will require him to focus on legislative work, as well as the State Duma's interior intrigues. He is a long-time member of Volodin's team. His appointment in place of the more independent Vasilyev as head of the United Russia Duma faction seems, therefore, to be a quid-pro-quo for the reduction of Volodin's influence on United Russia's General Council and Executive Committee.
These developments are in line with a longer-term trend of strengthening Kirienko's position. Recently, his close associate Lyubov Glebova was appointed to the Federation Council. He also personally oversaw the appointment of Kaliningrad's new administration. And, overall, the process of replacing Russian regional governors with fresh and somewhat more technocratic figures is attributed to Kirienko's vision for the oncoming presidential campaign.
Kirienko's focus on the development agenda within a general patriotic consensus reflects an aspiration for an "inertial" scenario for the presidential campaign. As opposed to a "mobilisation" scenario, it suggests less reliance on anti-Western, warlike propaganda. This probably reflects Putin's desire not to be too attached to the hard-line agenda and preserve flexibility after the presidential election on 18 March 2018. In absence of positive economic dynamics, this "inertial" scenario can only be implemented with a heavy reliance on administrative intervention in the electoral process.
It is not clear, however, whether this "softer line" approach will survive in the longer term: it is unclear whether it will be the guiding star of the broader power transition that is likely to take place in Russia in the next 2 to 7 years.