Изображение: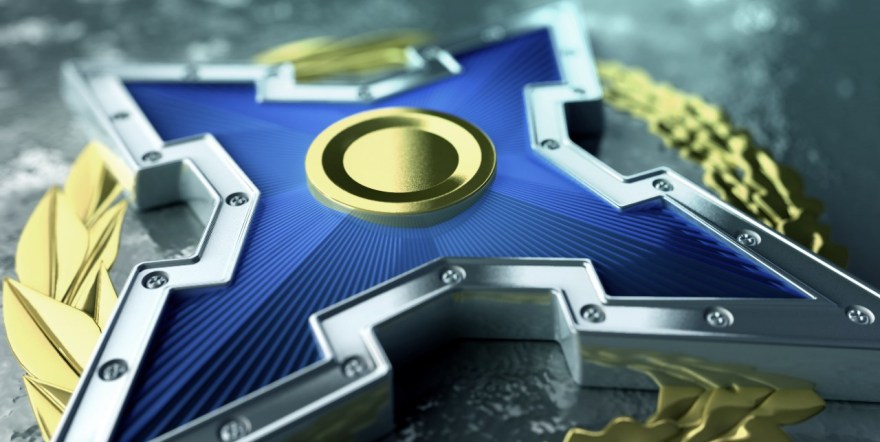 On November 8, 2018, the member states of the Collective Security Treaty Organization held a highly anticipated summit in Astana. Its agenda was determined by three major developments: deteriorating security situation in Afghanistan, political struggle in Armenia and revision of Belarus-Russia relationship. The two major takeaways from the summit are Russia's growing focus on Central Asia and lack of mutual trust between CSTO members.
Armenia struggling for the position of Secretary General
On November 2, 2018 Armenian Government called off Yuri Khachaturov from the position of the Secretary General of CSTO. Being accused along with other high-level officials of participating in a coup d'etat, Khachaturov handed over his duties to acting Secretary General Valery Semerikov more than a year ahead of the planned rotation period. The Government in Yerevan was eager to appoint a new Armenian representative to this post. But due to political struggles in the country its Prime Minister Nikol Pashinyan had to resign and call for new elections in an attempt to overcome the opposition controlled by mostly pro-Russian oligarchic clans.
Armenia's current leadership came to power in spring 2018 after the former leader Serzh Sargsyan tried to retain power by reforming Constitution and moving from the Presidential to Prime Ministerial post. This move was opposed by democratic opposition and public who toppled Sargsyan's Government and supported the election of protesters' leader Nikol Pashinyan as Prime Minister in May 2018. Pashinyan's cabinet that included some pro-Western figures was perceived in Moscow with suspicion. His steps to cumber corruption and diversify the country's foreign policy bred further mistrust on behalf of Kremlin.
Quite logically, after Yerevan called off Khachaturov from the position of CSTO Secretary General, Russian authorities have been reluctant to accept nominations that the new Armenian Government could come up with. And the fact that Pashinyan is an acting Prime Minister who might lose power after December 8 elections (which Russia can influence) adds rationale to Moscow's position. It has also been supported by Kazakhstan's President Nursultan Nazarbayev who said that a new Armenian-nominated Secretary General would hardly have enough time to visit all CSTO states before he had to hand his powers over to the Belarusian successor as part of the rotation process in May 2020. Yerevan's stance on the issue was an ambiguous one: Armenian Government claimed its right to appoint another representative till the end of rotation period, but also expressed readiness to consider other partners' proposals.
On November 8 the heads of CSTO member states failed to resolve the issue. As Nazarbayev commented, the final decision is due at forthcoming summit in Saint Petersburgh on December 6.
Belarus diversifying its military-political profile
The country that will have the right to nominate its representative for the position of Secretary General at the end of 2019 is Belarus. But it has already got involved in this intrigue in the run-up to the November 8 summit.
On November 4, Russian newspaper Kommersant leaked information about possible successor of Yuri Khachaturov as Secretary General of CSTO. Referring to diplomatic sources the journalist Kirill Kirvosheev claimed that the person most likely to fill the vacant position is the incumbent State Secretary of the Security Council of the Republic of Belarus Stanislav Zas'. Two of his "predecessors" as Secretaries General, the article argued, had been national Security Council secretaries before their appointment which made Zas' a fit candidate.
There are numerous reasons to believe that the leak about possible appointment of Zas' as the Secretary General of CSTO was designed to put pressure on the Belarusian leadership rather than just reflected the current state of affairs. The Secretariat of the Security Council played an important role in reforming Belarus' security sector after the onset of the Ukraine crisis. That reform was designed to find responses both to new technological challenges and new geopolitical realities in which Russia became a source of potential threats to Belarus. Respectively, Moscow and its sympathizers in Minsk have been working intensively to undermine the stance of Zas' in Belarusian establishment. In 2018 alone November leaks have been the third wave of rumors of his allegedly looming resignation from the post.
However, the only person who has the right to sack the State Secretary of the Security Council — Alexander Lukashenko — seems to be content with how Zas' performs in his current position. Besides, the Security Council is one of the three "headquarters" comprising the core of power machine of contemporary Belarus, alongside the Government ("the economic headquarters") and the President's Office ("the political headquarters"). Therefore, it is highly unlikely that the Belarusian leader is eager to give up on his loyal and valuable asset for the sake of control over CSTO Secretary General position which is of little practical significance.
In order to stress the point, Lukashenko used his meeting with the Ambassador of Azerbaijan to Belarus Latif Gandilov on November 12 to provide some details on the issue. The Belarusian leader stressed two important aspects. First, in his words, the issue of choosing and appointing the new Secretary General was not central to the CSTO summit agenda and took just "about 15 minutes" to discuss. The rest of the time was devoted to exchanging opinions on international and internal developments in the member states. Second, Lukashenko claimed that he has three candidates for this position to choose from and will propose them as soon as it is necessary.
Both, Lukashenko's words and the fact that he made his statements in a meeting with the representative of Azerbaijan (which is not a member of CSTO and has very strained relations with CSTO member Armenia) in the wake of Azerbaijani President's visit to Belarus, show that the Belarusian leader feels uneasy about Moscow's attempt to urge him into appointing Stanislav Zas' for the position of the Secretary General of CSTO. And this is in no way accidental.
A couple of days before, on November 6, Lukashenko met a group of analysts from U.S. think tanks and told them quite frankly that he opposes the deployment of Russian troops and military base in Belarus. Besides, he called for continued American involvement in European affairs as a factor of security on the continent and named the Transatlantic partnership "the crucial pillar for our planet" that "we have no right to destroy". This statement signals Belarus' readiness to further diversify its international cooperation, in military-political sphere inclusive.
Respectively, Belarus' cautious approach to further military-political integration within CSTO, supported by similar approaches of Kazakhstan and Armenia, revealed itself in the final Declaration of the November 8 summit. Despite unprecedented level of Russia-NATO confrontation, the document hardly mentioned the issues pertaining to the Western strategic flank of CSTO. The only reference was the call for preserving the Intermediate-Range Nuclear Forces Treaty that the US Administration announced it will abolish.
Central Asia and the big prize for Moscow
The turbulent relations on the Western flank of CSTO are in stark contrast with organization's focus and ostensible unanimity in Central Asia. The core issue on the November 8 summit was Afghanistan and counter-terrorism. Both feature prominently in the Declaration adopted at the meeting. A separate statement was adopted on coordinated measures towards persons participating in armed conflicts on behalf of international terrorist groups. Following this CSTO signed a memorandum of mutual understanding with UN Office of Counter Terrorism. Earlier this year, on September 26, 2018 the Ministers of foreign affairs of CSTO member states adopted a joint statement on situation in Afghanistan, strengthening of ISIL positions in the country's Northern provinces and increasing drug threat from the territory of Afghanistan. The presidency of Kyrgyzstan in CSTO in 2019 will also be focused on counter terrorism and promotion of peaceful political dialogue in Afghanistan.
Moscow was a negotiation venue for the Afghanistan peace talks on November 9, 2018. The meeting, being part of the "Moscow format" for peaceful settlement in Afghanistan brought together representatives of the Taliban and Afghan Government. And although Taliban officials said that the main issues on the way to peace should be discussed with the United States, the negotiations were hailed as an important diplomatic victory for Kremlin. Earlier this year Russia's currently favorite partner in the region — Uzbekistan — also hosted an International conference on Afghanistan in March 2018 and reported it has established direct contacts with Taliban leaders in June 2018.
Moscow's interest in the Afghanistan peace process is twofold. On the one hand, it wants to gain further leverage over the United States and its allies that find themselves trapped in Afghanistan. Without being involved in the conflict directly, Russia can substantially influence the situation on the ground via supplying arms and lending support to warlords and officials either directly or through its partners in Uzbekistan, Tajikistan and elsewhere.
On the other hand, Moscow wants to reinstate itself as the primary security donor in Central Asia. Its status of such has somewhat eroded after China began to complement its huge economic influence in the region with security cooperation. Kremlin countered this trend by emphasizing the threat of spreading extremism and terrorism from the territory of Afghanistan to Central Asia in order to push for intensifying security cooperation with its CSTO partners. While Russia portrays this as a major threat to stability and security in the region, often exaggerating its scale, it also contributes to its intensity by communicating with Taliban for the sake of what it calls countering ISIL in Northern Afghanistan.
Solving both named tasks would put Russia in a position where it becomes a potentially indispensable partner for the United States. It will hold the keys to the situation in Afghanistan and security of the U.S. and NATO troops there. And it will also be potentially capable of containing China in Central Asia and even limiting its access to the energy resources in the region via controlled destabilization. In case U.S.-China rivalry evolves further and Washington will be looking for additional support in this standoff such positioning could give Russia a substantial leverage in its relations with the United States as well as with China.
Apart from CSTO Russia puts high stakes on its bilateral cooperation with Uzbekistan which suspended its membership in the organization in 2012. The reasons for that are not only Uzbekistan's impressive capabilities, but also the fact that this country is least dependent on China as compared to Kazakhstan, Kyrgyzstan or Tajikistan. To implement its strategy Moscow needs both CSTO multilateral institutional machinery and special relationship with Uzbekistan. Which is why Moscow promoted and implemented the idea of partner and observer statuses to CSTO which Tashkent is likely to make use of. Corresponding documents were signed at November 8 summit.